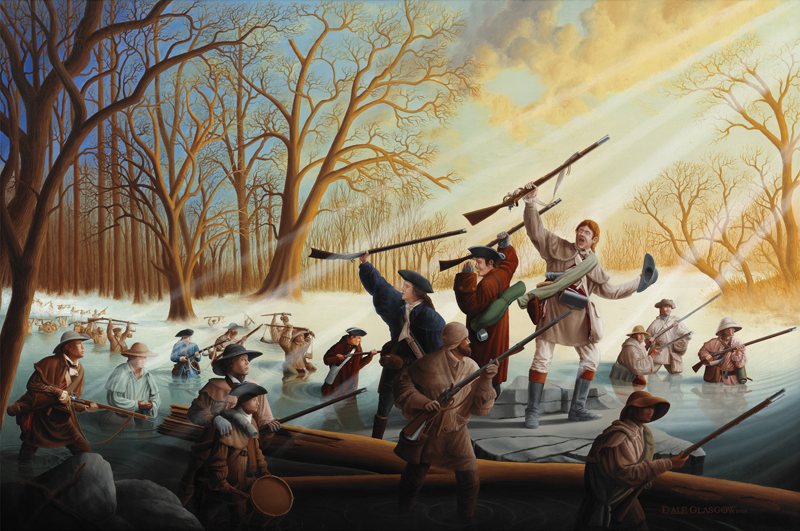 George Rogers Clark Crossing The Wabash River, 1779
Divine Possibility © 2010

I began this painting as commission from Jim Reger of King George County to pay tribute to a Virginia hero from colonial times-- the Revolutionary War in 1779.
I saw this story as a divine possibility, God allowed men to do the impossible.
When the war was not going well in the northwest territory, Clark, a savvy Caroline county native with some frontier military experience in Kentucky, got a commission from governor Patrick Henry to form an expedition to the Ohio valley.
The expedition of 170 men traveled 180 miles, 24 days in an Ohio winter, with water to their shoulders, soaked to the bone, slept by meager fires, without ample food.
The fort was surrendered, very orderly, General Hamilton wept when he understood how few men Clark had in his force.
A large oil painting printed
as a fine art Giclee
8 x 10, $25.
Shipping adt'l